Guest Houses & Casitas Photo Album: Casita in Gold Canyon
This casita was originally just a work space for the homeowner. It was more room than she needed for just her work, so they converted the space to a bedroom with pocket doors, pony walls to let more light throughout the casita, added a kitchenette, expanded the patio doors, and totally remodeled the bathroom. They also painted the exterior of the casita along with the exterior of the house. The vibrant colors really pop in the Arizona desert, and turned out to be very beautiful.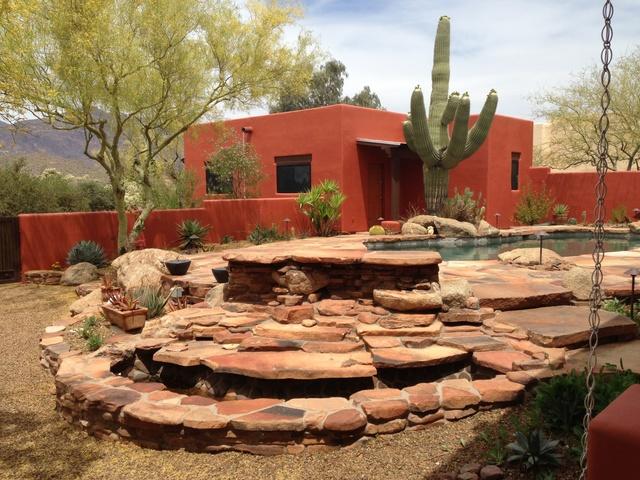 Casita in Gold Canyon
The paint color of the casita and main house tied in with the other landscaping around the property.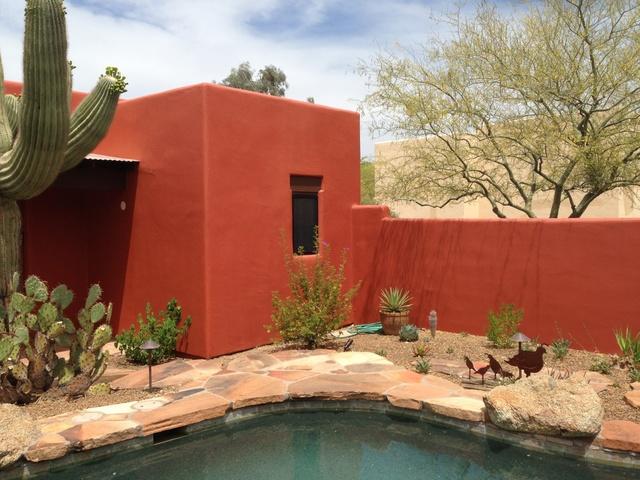 Casita
The completed casita.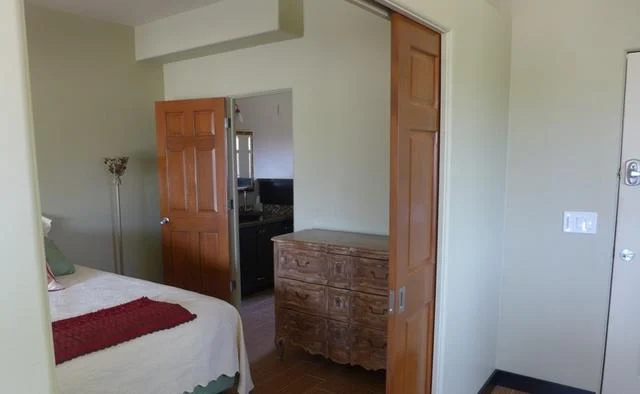 Casita Entrance
The pocket doors on the pony wall at the entrance of the casita open wide in order to let more light throughout the casita during the day, and close for privacy while occupied.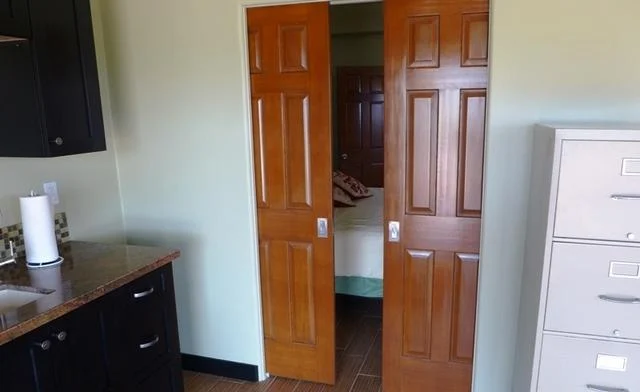 Casita Pocket Doors
In order to save space, TraVek put in pocket doors so that during the day they could be open and more light could go throughout the room.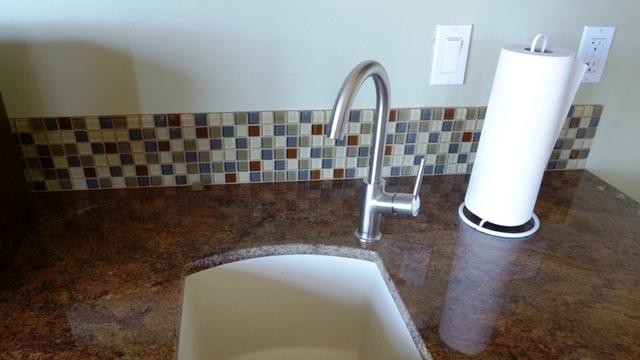 Kitchenette Sink in Casita
Kitchenette in Casita after.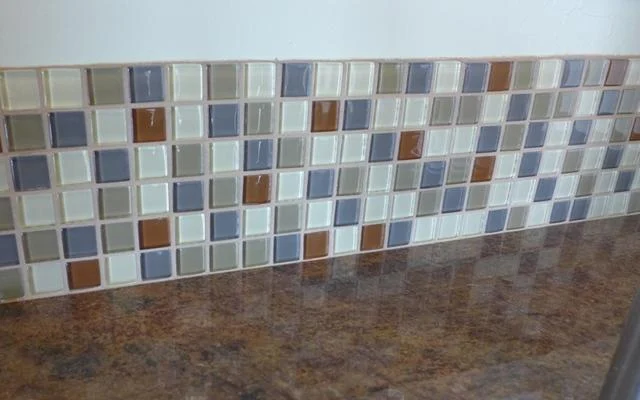 Backsplash in Casita Kitchenette
Just a few rows a tile added extra pizzazz to the kitchenette in this Casita.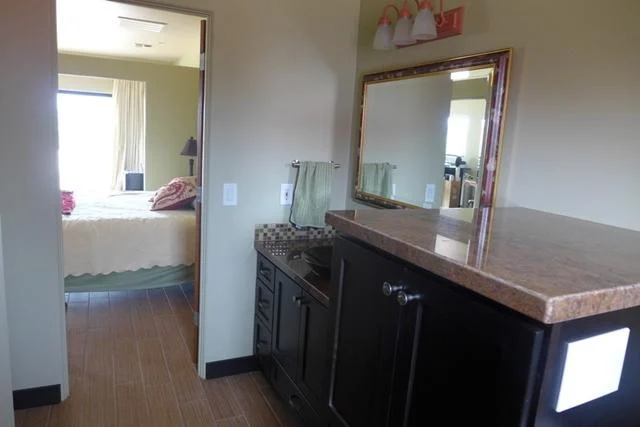 Casita Bathroom
The bathroom in the casita had a water heater right in the middle of the floor. We enclosed it in a nice Starmark cabinet and carried the granite countertop from the vanity to the top of the water heater cabinet. Not only is there more counterspace, but it was a clever way to hide an eyesore.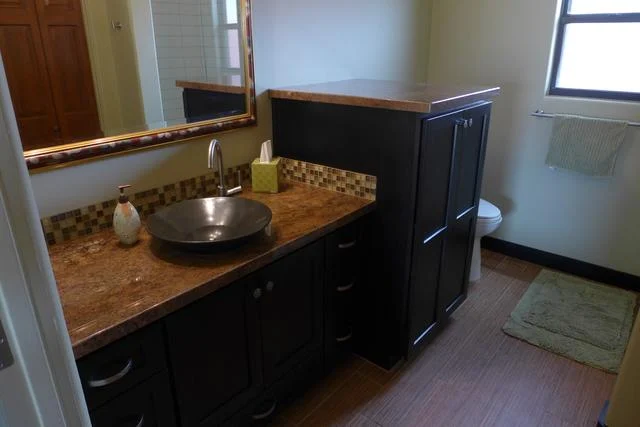 Casita Bathroom Vanity
Casita bathroom after.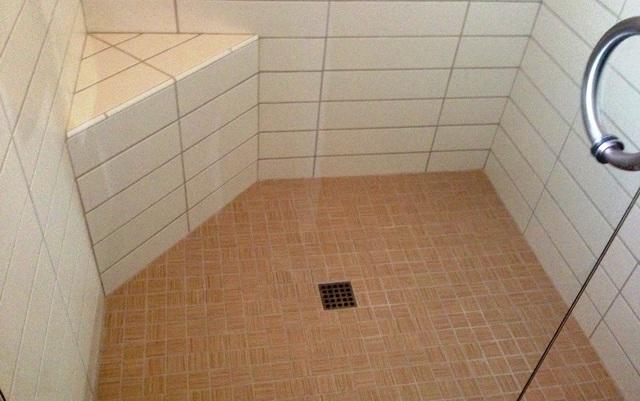 Casita Guest Shower
This appears to be a very basic, very clean lined shower, but notice the intricacies of the tile placement in the floor.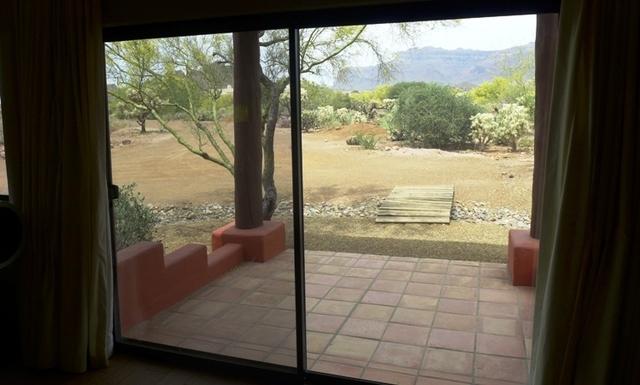 Casita Patio Doors
TraVek removed the existing patio doors and put in over-sized wide doors in order to take advantage of the beautiful mountain view out that side of the house.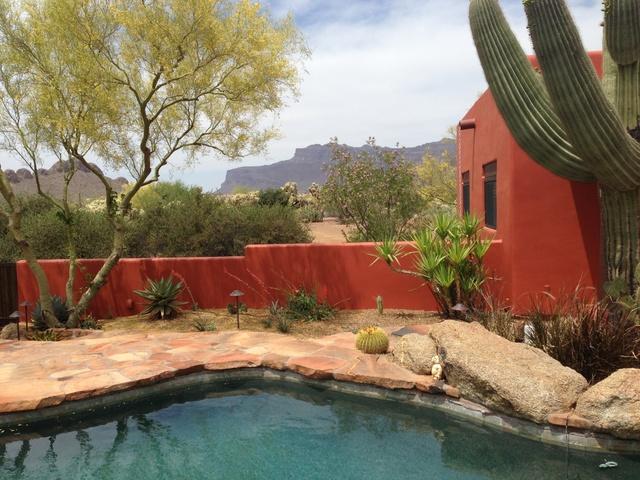 Casita in Gold Canyon
The beautiful rust paint color sure made this casita and home pop in the desert.
our service area
We serve the following areas
Carefree
Cave Creek
Chandler
Fort McDowell
Fountain Hills
Gilbert
Glendale
Mesa
Paradise Valley
Peoria
Phoenix
Queen Creek
Rio Verde
Scottsdale
Tempe
Our Locations:

TraVek Inc
7661 E Gray Rd
Scottsdale, AZ 85260
1-480-739-6200