10-Day Kitchen Remodeling in Scottsdale, AZ
A New Kitchen in Only 10 Days!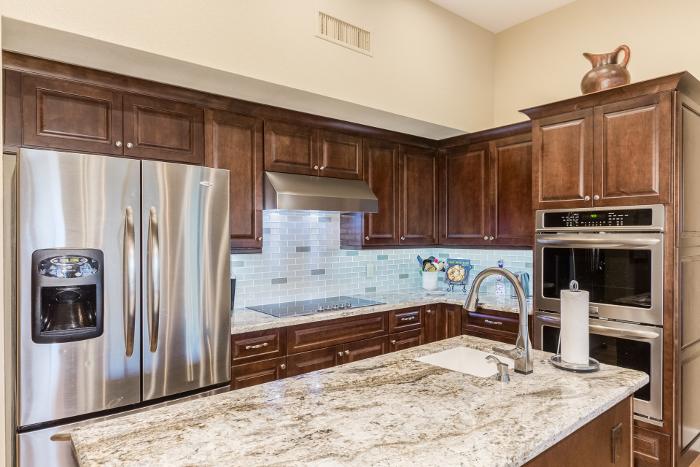 Speed Without Compromise. A 10-day kitchen remodel provides all the beauty of a full kitchen remodels in a fraction of the time.
Considering a kitchen makeover but worried about the usual lengthy timelines? TraVek's 10 Day Kitchen Remodel Program might be the perfect fit for you. If you're content with your kitchen's general layout but yearn for an updated aesthetic, our unique kitchen remodeling program can transform your space in just 10 days! Just take a look at our Before and After gallery to see some of the transformations our talented team has accomplished.
To explore this exciting opportunity, schedule an in-home consultation. Our kitchen design contractors will evaluate if your kitchen is eligible for this opportunity and discuss costs. With meticulous planning, we ensure that from the day we initiate the demolition, your revamped kitchen will be ready within 10 business days. Reach out to us today and mention 10 Day Kitchens to book your consultation in Scottsdale, Phoenix, and Mesa.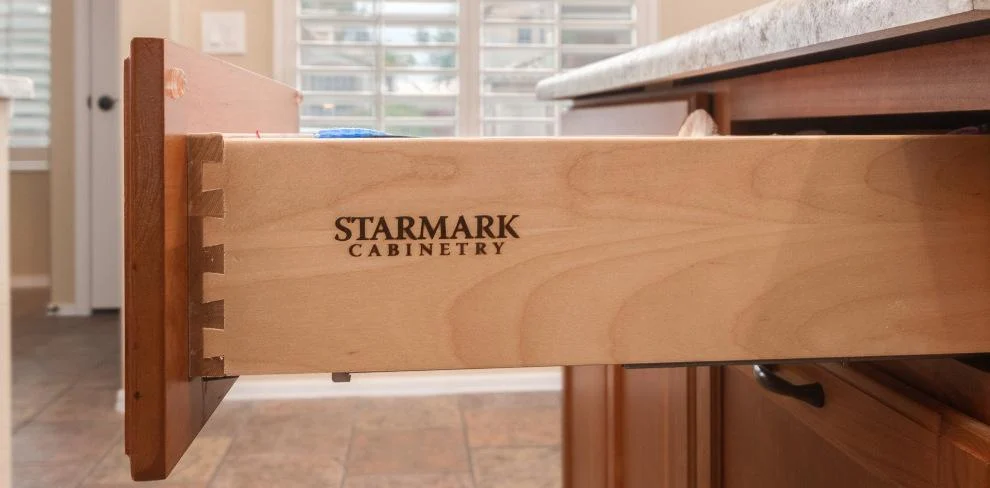 What's Included in a 10 Day Kitchen Remodel?
10-day kitchen remodels involve:
Cabinetry
Fixtures
Appliances
Countertops
10-day kitchen remodels do not involve:
Electrical Work
Plumbing Changes
Structural Changes
General Layout Changes
All New Features
Our 10 day kitchen remodel might exclude extensive electrical or plumbing work, but it encompasses almost everything else. From updating kitchen hardware and sinks to backsplashes, we've got you covered.
Quality Materials
Speed doesn't mean compromising on quality. We collaborate with top-tier manufacturers like StarMark, ensuring you receive premium materials and unmatched craftsmanship.
Retain Your Layout
A significant time factor in most remodels is altering the layout. Adjusting plumbing, electrical, or structural elements demands more time due to permitting and inspection requirements. However, if you adore your current layout but desire a fresh look, our kitchen remodel service is ideal.
Saved Time
Most kitchen remodels can stretch up to 10 weeks, rendering your kitchen inaccessible. With our expertise, if your layout remains unchanged, we can condense those 10 weeks into 10 days. Our kitchen remodeling team will meticulously plan every step, ensuring you relish your new kitchen in just 10 business days.
What Is the Biggest Expense in a Kitchen Remodel?
Kitchen cabinets are the most expensive part of a kitchen remodel, so why wouldn't you want the best? Nobody wants cabinets that squeak or are challenging to open. Thankfully, StarMark Cabinetry's offerings are the opposite. Their drawers are designed to extend fully and close silently, even under full load. Standard soft-close doors add to the convenience.
StarMark Cabinetry, based in Sioux Falls, South Dakota, has been a beacon of quality since 1978. As a proud American manufacturer, all their cabinets are crafted in the USA. StarMark Cabinetry's core principles are evident in their exceptional work:
Be Honest, Trustworthy, and Fair
Listen with the intent to Learn
DWYSYWD (Do what you say you will do.)
Initiative and Accountability are Valued
Pride and Passion lead to Fulfillment and Growth
Constructed entirely of wood, StarMark's kitchen cabinets are robust, with thick hardwood end panels capable of supporting granite countertops. Their drawers, made of sturdy hardwood with dovetail joinery, and adjustable shelves, crafted from thick hardwood plywood, are built to last. With gliders positioned underneath for added space and a vast array of styles and colors, you can tailor the cabinetry to harmonize with your Scottsdale area kitchen design.
Kickstart Your Kitchen Transformation by Booking an In-Home Consultation Today!
Eager to enjoy a brand-new kitchen without the lengthy wait? Don't hesitate! Contact the home remodeling experts at TraVek today and ask for 10 Day Kitchens. Let's embark on your kitchen transformation journey in Scottsdale, Phoenix, Mesa, and the surrounding areas!
our service area
We serve the following areas
Carefree
Cave Creek
Chandler
Fort McDowell
Fountain Hills
Gilbert
Glendale
Mesa
Paradise Valley
Peoria
Phoenix
Queen Creek
Rio Verde
Scottsdale
Tempe
Our Locations:

TraVek Inc
7661 E Gray Rd
Scottsdale, AZ 85260
1-480-739-6200