Home Remodeling Services in Scottsdale, AZ
We provide quality bathroom and kitchen remodeling services throughout Greater Phoenix Valley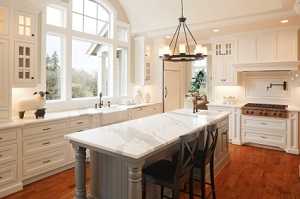 Design the perfect room. We can transform your home into the beautiful space you've always wanted.
Many homeowners dream of remodeling their house and transforming it into custom spaces. However, finding the right contractor can be difficult, which is why TraVek Inc is here to help with expert home remodeling services.
We can handle all your remodeling needs, including bathrooms, kitchens, additions, conversions, and more. Our experienced professionals will work with you to design the perfect space for your needs and give you a custom plan that is precisely what you've envisioned.
If you want to upgrade your home with custom remodeling services, call us at 1-480-372-9353 or contact us online to get started. We offer in-home consultations on all our services in Phoenix, Scottsdale, Mesa and the surrounding areas.
Our remodeling services
Kitchens:

If your kitchen is worn down, has outdated appliances, or doesn't work efficiently, full kitchen remodeling can help! We will design a beautiful, practical workspace with new cabinets, backsplash, countertops, flooring, and more. Whether you want to update an existing kitchen or design a custom space, TraVek Inc has the expertise to make your plans a reality.
---
Bathrooms:

Bathroom remodels are among the most popular home improvement projects, and we can handle everything from a master bath to a small powder room. We'll work with you to find the best fixtures, countertops, and layouts for your needs, ensuring that your bathroom remodel gives your family exactly what it needs.
---
Garage conversions:

A garage may not have been built to house people, but it may be the perfect solution to adding a home office, family room, or expanding a kitchen. As a green-minded builder, we will help you make your converted space as comfortable as the rest of your home. We'll also suggest where to build a garage to replace the one you just converted!
---
Take the first step toward making your dream project a reality
If you've been wanting to improve your home, don't wait any longer! The experts at TraVek Inc will give you the perfect solution for all your remodeling needs, creating a great living space and improving the comfort and function of your home.
Call us today at 1-480-372-9353 or contact us online to get an in-home consultation on all our remodeling services. We proudly serve in Scottsdale, Phoenix, Mesa, Chandler, Gilbert, Glendale, Paradise Valley, Tempe, Carefree, Cave Creek, and throughout the surrounding areas.
our service area
We serve the following areas
Carefree
Cave Creek
Chandler
Fort McDowell
Fountain Hills
Gilbert
Glendale
Mesa
Paradise Valley
Peoria
Phoenix
Queen Creek
Rio Verde
Scottsdale
Tempe
Our Locations:

TraVek Inc
7661 E Gray Rd
Scottsdale, AZ 85260
1-480-739-6200