NARI WELCOMES NEW CERTIFIED REMODELER
Von Raisanen of TraVek has received the prestigious Certified Remodeler Certification through the National Association of the Remodeling Industry.
Scottsdale, AZ - February 4, 2019
Contact
Susan Raisanen
Marketing Manager/Community Relations
TraVek Inc
1-480-367-1171
NARI Welcomes newly certified remodeler
Scottsdale, AZ,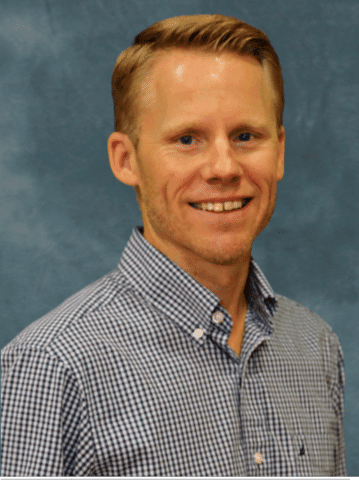 Feb. 4, 2019 – TraVek, Inc. is pleased to announce that Von Raisanen has recently achieved the prestigious Certified Remodeler status.
A Certified Remodeler (CR) designation proves the remodeling contractor's superior knowledge, technical comprehension, and skill in remodeling.
NARI's CR program measures skill and expertise valued not only by other professional remodelers but by consumers as well. Highly respected by those who have achieved the designation, the CR program identifies professional remodelers who have undergone comprehensive review and testing in areas of business management, ethical conduct, and technical skills. In addition, they must also adhere to NARI's strict Standards of Practice and Code of Ethics. The NARI certification program assesses the knowledge and skills of the remodeler in over 20 remodeling task areas including business methods and practices, building codes and construction law, planning and building site layout, and all trades skills required in remodeling your home. Attaining this certification requires the candidate to have been working full time in the remodeling field for at least 5 years and passing a comprehensive assessment exam. Preparation for this exam takes up to 16 weeks of intensive study and self-examination. In addition, Certified Remodelers are bound to abide by the NARI Code of Ethics and the NARI Standards of Practice.
"We here at TraVek have felt it necessary and important that we always continue learning, and when we have the opportunity to get the certification, we encourage it among all of our people, including myself," said Von Raisanen, President of TraVek.
To prepare for the Certified Remodeler certification, remodelers are asked to complete a qualification form, which outlines the background of their experience and education in remodeling, and are given a study guide. NARI also offers study groups to prepare them for the written examination. It enriches the professional's understanding and maximizes performance during any remodeling project.
# # #
For nearly 20 years, TraVek Inc has been the leading source for beautiful bathroom and kitchen remodeling solutions in Greater Phoenix Valley. Our experienced professionals provide a complete design/build process, from the first ideas to installing the finishing touches. We have our own crews that will oversee all projects. You can have peace of mind knowing that our people have been expertly trained and are highly experienced with our company's systems and processes. We never cut corners and treat each home as if it were one of our own.
About NARI: The National Association of the Remodeling Industry (NARI) is the premier association of remodeling professionals and industry experts dedicated to advancing the professionalism of the remodeling industry and educating the public on the benefits of using a qualified professional. NARI has 6,000 member contractors, suppliers and service providers and 47 chapters across the U.S. NARI members adhere to a Code of Ethics and together as an industry promote "Remodeling Done Right™. Learn more about NARI and how to find a qualified professional remodeler at NARI.org.
our service area
We serve the following areas
Carefree
Cave Creek
Chandler
Fort McDowell
Fountain Hills
Gilbert
Glendale
Mesa
Paradise Valley
Peoria
Phoenix
Queen Creek
Rio Verde
Scottsdale
Tempe
Our Locations:

TraVek Inc
7661 E Gray Rd
Scottsdale, AZ 85260
1-480-739-6200