How Much Does a Home Remodel Cost in Scottsdale, Arizona?
You love your home and don't want to move; and why should you? Especially when you could update your whole home to improve its style, create the spaces you want, and add the spaces you need. Find out the costs and what you can expect for your Scottdale, Arizona, whole home remodel. This guide will help you figure out how you should budget for your home remodel.
A Note About the Costs in This Guide
It's important to remember that no two remodels will cost the same because no two remodels are the same. The costs we discuss in this guide are drawn from the 2023 Cost vs Value Report and reflect averages taken from the Greater Phoenix Valley. These cost averages are a great place to start when you begin planning your budget, but the best way to know what your remodel will cost is to contact a design-build firm in Scottdale, Arizona, that you can trust.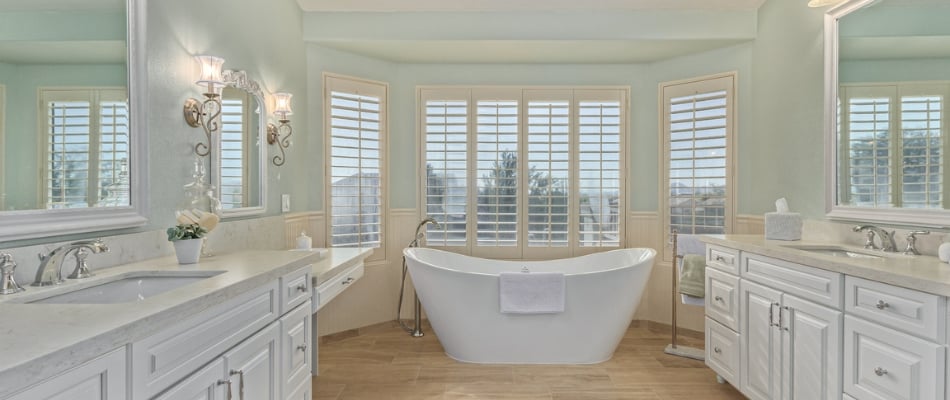 How Much Does It Cost to Remodel a Bathroom in Scottsdale, Arizona?
Of course, no two bathrooms are alike; so, no two bathroom remodels will be alike either. However, you want to know a ballpark cost you could expect, even if your own remodel will differ in its final cost. Generally, we can divide bathroom remodels into two categories: midrange and upscale.
Midrange Bathroom Remodel Cost
A 5x7-foot midrange bathroom remodel in Scottsdale can cost an average of $25,000. All finishes and materials will be updated with materials that reflect your personal style. Choose luxury tile flooring or wood-look ceramic flooring for style and durability. Timeless ceramic subway tile on your shower walls is a great option for style staying power.
In this example bathroom, your shower/bathtub combo will be replaced with a durable porcelain-on-steel model. Your vanity will be replaced with a model that includes storage for all your daily necessities and a new countertop. Choose midrange hardware, plumbing fixtures, and lighting in the metal color of your choice that finishes off the look.
Upscale Bathroom Remodel Cost
A 100-square-foot upscale bathroom remodel in Scottsdale can cost an average of $77,000. This type of bathroom remodel resembles a primary, or master, bathroom and will include replacing your shower with a walk-in model with a frameless glass enclosure, all-new ceramic tile shower walls, luxurious body spray features, and a shower niche for storage convenience.
Create a private oasis with a freestanding tub, beautiful custom lighting, and stylish ceramic tile flooring in a design that matches your vision. Your custom storage double vanity will have every compartment and feature you could need and will be topped with beautiful marble or granite. For privacy and convenience, this bathroom remodel will also include a separate commode closet. To finish off your luxury bathroom remodel, add in-floor radiant heating.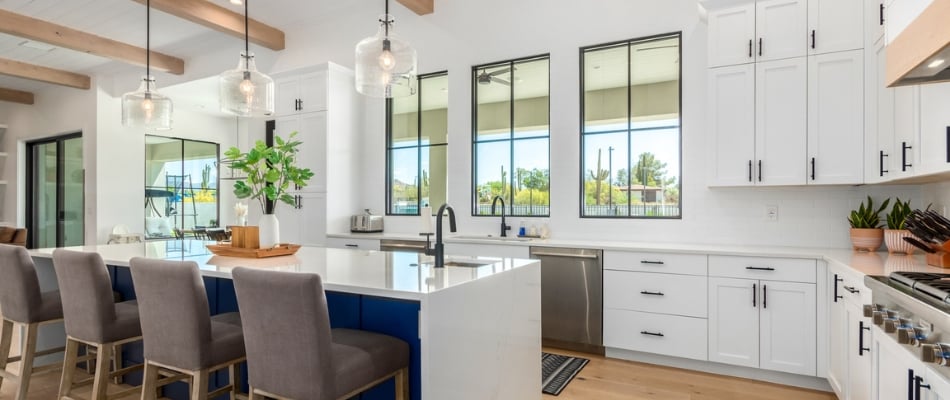 How Much Does It Cost to Remodel a Kitchen in Scottsdale, Arizona?
The kitchen really is the heart of the home and when your kitchen is well past its prime or simply doesn't function like it should, it's time for a remodel. Just like with bathroom remodels, a kitchen remodel, according to the Cost vs Value Report, will fall into two categories: midrange and upscale.
Midrange Kitchen Remodel Cost
In a 200-square-foot kitchen at the midrange level, your cabinets will be replaced with semi-custom wood cabinets in a current style, like Shaker or flat-front cabinets. Add an island for added meal prep space and plenty of storage. Countertops, fixtures, a sink, and lighting will all be replaced with new and durable materials that elevate your kitchen's style and function. Expect new, energy-efficient appliances and finish off your kitchen remodel with fresh paint and trim. A midrange kitchen remodel like this in Scottdale could cost an average of $80,000.
Upscale Kitchen Remodel Cost
Your upscale kitchen remodel will include all-new cabinets and high-end hardware with custom storage features like slide-out shelving, hidden in-drawer outlets, and deep lower drawers with dividers. Top your lower cabinets and your new kitchen island with beautiful marble or durable quartz. Continue your countertops onto the wall to create a slab backsplash or choose a stylish ceramic tile. No upscale kitchen remodel is complete without built-in appliances to create a sleek and integrated look. A new high-end undermount sink and designer faucets with a built-in water filtration system will improve how you enjoy your kitchen. Of course, the flooring in the kitchen has to take a lot of use, so durable wood-look ceramic tile is a perfect option. Custom lighting and fresh paint finish the remodel. An upscale kitchen remodel in Scottsdale will cost an average of $160,000.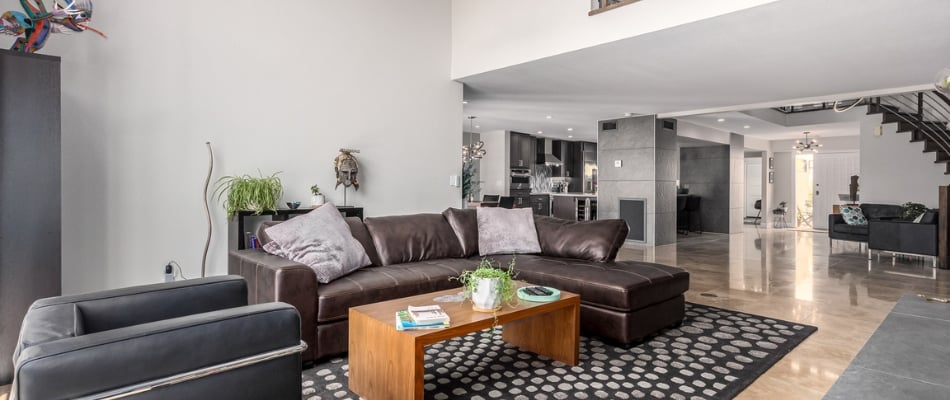 How Much Does It Cost to Remodel a Living Room or Bedroom in Scottsdale, Arizona?
If your Scottdale home already has an open floor plan, or if you're remodeling your home to create an open floor plan, you're likely going to remodel your living room to keep your design and finishes consistent and cohesive. Or, your bedrooms may be in need of an update to keep up with your home's improved style and finishes.
To add a living room remodel or a bedroom remodel to your whole home renovation, expect it to add an average of $12,000-$15,000. Expect new flooring, fresh paint, updated trim, new light fixtures, and other details. Of course, as with any remodel, your cost will depend on size, scope of work, and the finishes you choose. Your cost could rise as other items are added, like window replacements and a statement ceiling.
How Much Does It Cost to Remodel Your Scottsdale Home Exterior?
An exterior home remodel can include only replacing your siding or a full exterior remodel with a new main entry door, all new windows, new roof shingles, a garage door replacement, and stone veneer accents. Here is the average cost breakdown for home exterior updates:
Fiber cement siding: $22,000
Grand entrance: $8,000
10 Replacement windows: $15,000
Rood shingle replacement: $28,000
Garage door: $5,000
Stone veneer accents: $10,000
How Much Will Your Scottsdale, Arizona, Whole Home Remodel Cost?
As you can see, a home remodel can vary quite a bit based on the size of your home, the scope of work, and the grade of finishes you choose. Your unique remodel will come at a unique cost, but we hope you find these estimates to be a good starting point for understanding how much you should budget for your home remodel.
At TraVek, Inc. Remodeling, we know you like to feel educated and prepared when you start out on your home remodeling journey. That's why we value transparency and collaboration from start to finish. Our design-build remodeling method has transparency and collaboration built right in that will reduce your stress and any uncertainties. Contact TraVek, Inc. Remodeling to schedule an in-home consultation today and experience a better way to remodel your Greater Phoenix Valley home.