Why Hire a Designer for Your Kitchen Remodel?
Why Hire a Designer for Your Kitchen?
Designing a kitchen is a complex task that requires careful consideration of both functionality and aesthetics. While you as a homeowner may want to attempt to tackle this challenge on your own, wait! Read this first so you can understand why enlisting the expertise of a professional designer can make a world of difference. A skilled designer brings knowledge, experience, and a fresh perspective to the table, ensuring that the kitchen is tailored to your specific needs and preferences. Let's explore the benefits of having a designer create a customized kitchen that truly reflects your vision.
Expertise and Knowledge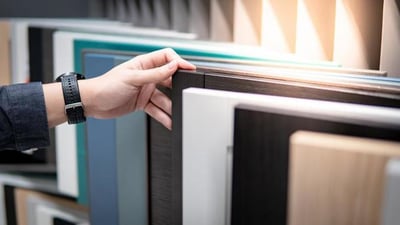 Designing a kitchen involves more than just choosing colors and materials. A professional designer possesses in-depth knowledge of space planning, ergonomics, and the latest design trends. They understand the importance of workflow, storage optimization, and maximizing the functionality of the kitchen. By collaborating with a designer, homeowners can benefit from a designer's expertise, allowing them to create a well-designed, efficient, and aesthetically pleasing kitchen.
Tailored to Individual Needs
Every homeowner has unique preferences, lifestyle requirements, and cooking habits. A designer takes the time to understand these factors and incorporates them into the kitchen design. A designer should ask a lot of questions of you about your lifestyle and use of the kitchen. They consider your specific needs, such as the number of people using the kitchen, entertaining preferences, storage requirements, and any special considerations like accessibility needs. By customizing the design to match individual requirements, a designer ensures that the kitchen perfectly suits the homeowner's lifestyle and enhances their daily routines.
Optimization of Space
A designer's skill lies in their ability to optimize space and maximize the functionality of the kitchen. They carefully evaluate the available space, including the layout, dimensions, and existing infrastructure, to create a design that makes the most efficient use of every inch. A designer can suggest innovative storage solutions, space-saving techniques, and clever organizational ideas to ensure that even small kitchens feel spacious and well-utilized. They can also offer insights into traffic flow patterns, placement of appliances, and the overall layout to create a seamless and user-friendly environment.
Access to Design Resources
Professional designers have access to a wide range of design resources that may not be readily available to homeowners. They have relationships with suppliers, manufacturers, and artisans, allowing them to source high-quality materials, fixtures, and finishes. Designers stay updated on the latest trends, innovations, and technology in the industry, ensuring that the kitchen design incorporates cutting-edge elements. With their knowledge of the market, designers can recommend the best products and materials that fit within the homeowner's budget, ensuring a well-designed kitchen that stands the test of time.
Seamless Project Management of a Design-Build Company
Designing and remodeling a kitchen involves numerous tasks, including coordinating contractors, managing timelines, and overseeing the installation process. A designer in a Design-Build Contractor works closely with the team to handle the responsibilities to ensure a smooth and successful kitchen renovation. They liaise with their Production team, communicate the homeowner's vision, and will stay in touch throughout the project. By entrusting the project to a designer and design-build contractor, homeowners can alleviate stress, save time, and have peace of mind knowing that their kitchen remodel is in capable hands.
The collaboration between the designer, the team and the homeowner results in a kitchen that not only meets functional requirements but also reflects the homeowner's unique style and preferences. So, when it comes to creating a culinary haven, consider the invaluable advantages of having a designer design your kitchen for a truly customized and exceptional space.