Accent Colors to Spice Up Your Kitchen
Color Adds Spice to Light Kitchens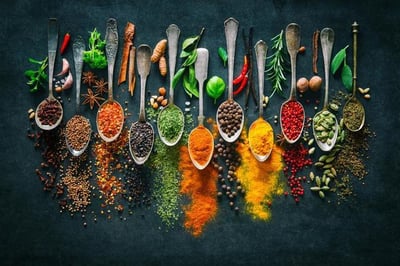 More than 50% of kitchens we design for homeowners in Scottsdale and Phoenix are predominately white. There are many compelling reasons to select a white kitchen. A white pallet provides a clean, crisp, and classic vibe to a dream kitchen. White works with any style – modern, transitional or traditional. White makes the selection of other kitchen products and components easier and less stressful. White is timeless. It never goes out of style and because of white's almost universal appeal, white motifs can enhance the resale value of Scottsdale and Phoenix homes.
Another major reason why people select white kitchens is that white reflects light, enabling smaller spaces to appear larger and providing an airy, open feel to the space. It seems everyone is craving larger, airier, and cleaner.
If not designed properly, white kitchens can appear to be sterile and cold. Those challenges however are easily addressed by mixing a combination of rich hues that can serve as focal points and offset white's neutrality. We often address the sterility of white with a combination of gray for backsplashes and countertops. Black is another color that helps to create a pleasing contrast in a predominately white kitchen. Black paint can be used for window trim to offset white walls. Black pendants that hang over a gray or white island serve the same purpose. It's easy and cost-effective.
Gold and brass can also be used to create pleasing contrasts to a white motif. Brass faucets, cabinet hardware, range hoods, and light fixtures can create statement-making focal points that spice up any kitchen. That's one reason why brushed gold fixtures are one of the hottest trends not only here in Scottsdale and Phoenix, but also nationwide.
Wood tones add warmth to almost any kitchen. Wood floors, bar stools, butcher blocks, and vent hoods add an element of comfort to create a pleasing and pleasant contrast in a white kitchen.
Pattern floors and/or backsplashes are other options to bring warmth to a white kitchen.
How can you spice up a timeless color that's easy to work with and make your kitchen the envy of the neighborhood or at least a gorgeous heart of your home? Give us a call at 1-855-221-8286 and ask for an appointment for one of our experienced designers to visit you at your home. If you are looking for lighter and brighter, let us show you how to make white the right pallet choice for your dream kitchen.