Creating a Realistic Budget in a Time of Rising Prices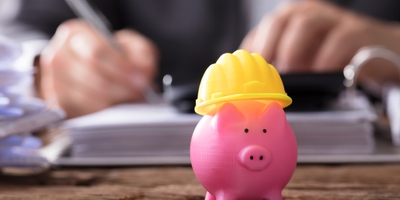 Establishing a realistic budget for your kitchen, bath or other remodeling project has become more difficult because of supply chain shortcomings, rising material, labor, energy, and transportation costs, and global events. The silver lining is that increased housing values especially in Scottsdale and the East Valley have more than offset higher renovation expenses.
A good rule of thumb for a kitchen renovation is that the cost will be between 10 and 20% of the value of your home and sometimes even more based on the variance determined by the following:
Goals of the remodel
Size of the kitchen
Scope of the renovation
Quality and type of materials and finishes selected
Quality of the renovation plan
Quality of plan implementation
There are important questions to discuss and answer when you talk with your designer. Our designers know and understand this because they work with it every day! In fact, they will likely ask you this without you even having to bring it up. Are you looking to increase the value of your home, because you intend to sell it within the next year or two? Is your kitchen showing its age? Is your kitchen inefficient? Do you want to improve your family's quality of life? Are you interested in making modifications that will allow you to age in place gracefully? Perhaps you have a passion for cooking, and your existing kitchen is not meeting your needs, wants, and desires.
Fill in the blank: I want to remodel my kitchen because _____________________________.
If increasing home value for a near-term sale is your primary goal, it may be practical to simply replace what exists in the same location. A professional designer can point you to products and looks that create the most value while recommending styles that appeal to a broad spectrum of potential buyers in Scottsdale and Phoenix and can stand the test of time.
Make a complete plan and budget and stick to it. Don't start demolition until you've specified all of the products and finishes you need, and an order schedule is established. When you change your mind, you delay the project's completion and increase your cost. We cannot stress enough about how costly and time-lengthening change orders are! Recent industry surveys found changing scope during the course of a renovation is the reason why 33 percent of kitchen renovation projects go over budget.
If you have a place to store materials prior to demolition such as a basement, garage, or empty bedroom, you can lock in the price of cabinets, countertops, and other materials. With many appliances taking a year or longer for delivery, having storage space can create substantial savings and avoid unpleasant surprises.
Invest wisely. If you plan to stay in your home for many years to come, invest in the materials that will be used most often and are difficult and expensive to replace. These include countertops, cabinets, sinks, and faucets. It's a lot easier to replace a refrigerator than the top of your island.
Ask your designer to offer Plan B suggestions if your original wish list is beyond your budget. Great design can reduce costs by using alternative materials and different design solutions that can reduce structural alterations that result in lower construction costs.
Finally, prepare for the unexpected. We generally recommend 10 - 20 percent contingency to cover surprises and rely on your showroom professional to develop a realistic timetable for the renovation.
If you would like to receive additional guidance for developing a realistic and achievable budget for your kitchen remodel, please call our Scottsdale Design Center at 1-855-221-8286. Perhaps it would be a good idea for you to attend one of our monthly Remodeling Seminars where we talk about these types of matters?