Home Renovation Activity at 4-Year High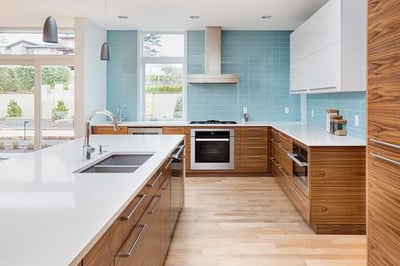 From QualifiedRemodeler.com
Home renovation activity and spending have reached the highest rates reported since 2018, according to the latest annual "Houzz & Home" survey of nearly 70,000 U.S. respondents.
Survey results, released this week, found that more than half (55%) of surveyed U.S. homeowners renovated their homes in 2021, up from 53% in 2020 and 54% in both 2019 and 2018, Houzz said.
Home renovation activity is continuing this year, Houzz noted, with more than half of surveyed homeowners planning to renovate. Renovation budgets are also expanding, said Houzz, whose survey was fielded from February through March 2022.
"Homeowners are clearly committed to investing in their homes despite heightened product and material costs driven by supply chain disruptions, and are exploring diverse funding sources," Sargsyan noted. "This is especially pronounced among recent homebuyers, who rely heavily on cash from previous home sales to fund their projects and spend significantly more than the national median."
More homeowners sought help from professionals for their renovations in 2021 than in the year prior, Houzz observed. Median spending increased across all interior room renovations in 2021. Kitchens, which remain the most popular interior room to be upgraded and the room that commands the highest spend, saw an increase in spending of 25% compared with 2020, the company added.