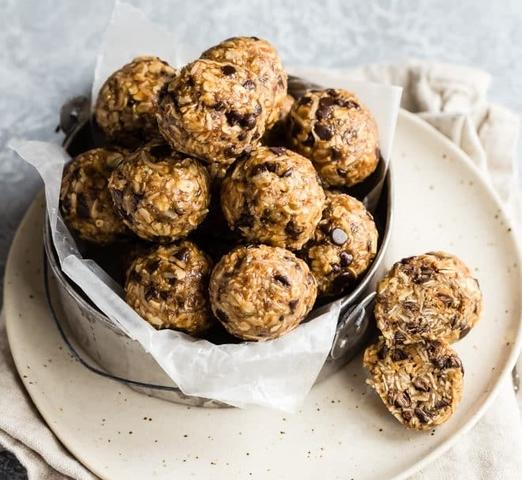 These are great for rushing out of the house without breakfast or a quick, mid day pick me up!
Ingredients
· 1 Cup of Quick Oats
· 1/2 Cup of Crunchy Peanut Butter
· 1/3 Cup of Honey or preferred sweetener
· 1 tsp of Vanilla Extract
· 1/2 Cup of Coconut
· 1 Tbsp of Chia Seeds
· 1/2 Cup of Mini Chocolate Chips
INSTRUCTIONS
In a large mixing bowl, mix together the oats, peanut butter, honey, vanilla, coconut, chia seeds, and chocolate chips until completely combined.

Refrigerate the mixture until firm enough to roll into balls.

Roll the dough into 1oz balls. Refrigerate or freeze until firm before serving.
These bites can be kept refrigerated in an airtight container for up to 2 weeks. They also freeze well for up to 3 months. Thaw overnight in the fridge before eating.