March Seminar Sponsor: Monterrey Tile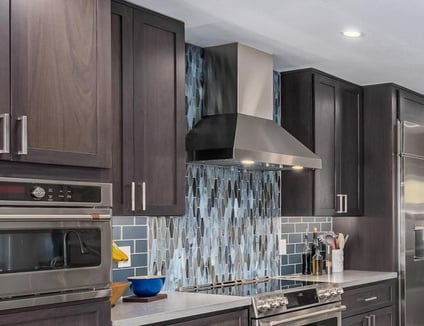 If you are looking to bring a pop of color to your kitchen or bathroom, tile accents are the perfect way to do so. Where a paint finish can come across as too bold or saturated, tile adds texture and dimension.
Jewel-toned tile is trending for 2022. Deeper teals and blues have been on the rise as well as mixing shapes and tile finishes.
Even with neutral tile colors, there are ways to add a unique feel by playing with tile textures. You can also find seemingly neutral tile colors that have an iridescent sheen that catches the light beautifully.
While it can be very common to extend the same style as your kitchen into an adjacent powder room or laundry space, these are also wonderful spaces to let your creativity flow!