Designer's Corner: Popular Home Projects in 2022
From ProRemodeler.com
The trends for 2022 are leaning toward function and value for your home, both inside and out.
1. Mudrooms
While mudrooms haven't been as common in the southwest as in other parts of the states, more and more homeowners are seeing the benefit of a transition room. A "mudroom" serves many functions, from keeping the dust and dirt more contained, to offering a more organized space for all your coming and going items. A great option is to expand a larger laundry area to encompass both needs.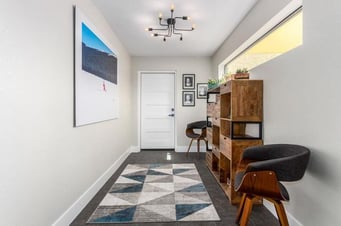 2. Outdoor "Rooms"
This concept is much more common in Arizona, but how are you making the most of your patio/backyard space? With so many beautiful months to enjoy the outdoors here in the valley, an outdoor kitchen and dining area is the perfect way to spend your evenings and weekends.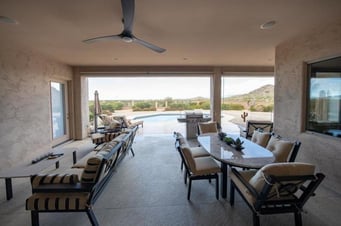 3. Flexible Home Offices
As we are realizing how much can be done remotely, the need for functional and private workspace is growing rapidly. Searches for home offices were up 108%, according to the 2021 Houzz Emerging Home Design Trends Report. Do you have a space in your home that could be converted? Or perhaps a multi-functional detached structure is what would best fit your needs. That brings us to...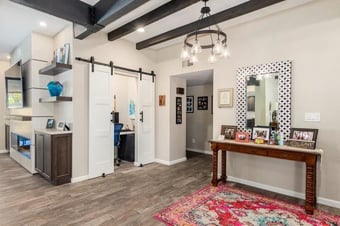 4. Accessory Dwelling Units
Arizona is not only a top city for families to relocate to, but it is also a popular retirement state. As your family plants roots here in the valley, it would be natural for parents or in-laws to want to be closer. A detached structure that can serve as a guest house and private office space may be the perfect addition to add value to your property.