A Visit to Ramsey Solutions
As huge fans of Dave Ramsey and avid listeners of his show on KTAR here in the valley, Alex and I couldn't pass up on the chance to see Ramsey Solutions while we were in Nashville, TN, meeting with fellow members from our Remodelers Advantage group. Thanks to coordination by Alisa with KTAR, we were set up to take a tour of the offices.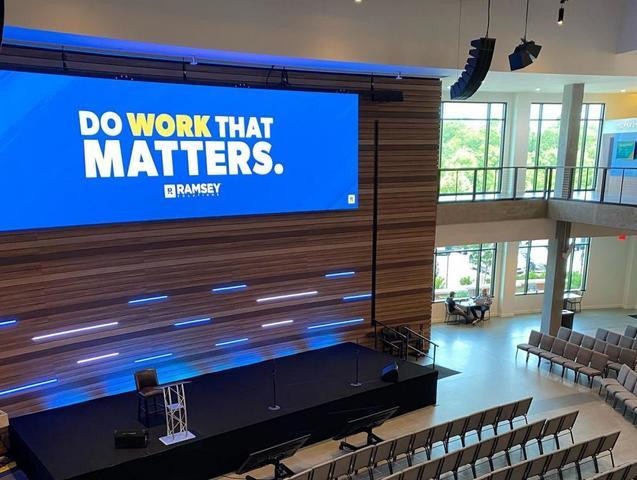 It was amazing to see the building as we drove up and it was even more amazing to see the action of the building site they had in progress for their future events building across the way from the office buildings.
When we entered, we were greeted with a warm welcome at the front desk and offered cookies/coffee from the bakery while we waited for Brian, who was to be our guide for the tour. We took the time to wander around the lobby area, to see the company timelines, read all of the slogans on the walls and to view the recording studios. Brian came and introduced himself and then we started our tour. It was interesting that Brian hadn't been with the company for too long but still seemed so knowledgeable in who they were as a company, what they stood for, and how he was able to become a part of the team and add value. Throughout our tour, we noticed that all of the team members seemed very grounded and cheery. In many ways, it was similar to the feeling that I have when entering our offices and I realized that culture is such a huge part of what great companies offer. They were all busy with their work so we didn't spend much time visiting outside of a hello here and there but it was neat to be able to experience their typical work environment.
Something else that we noticed immediately was that the work stations and the offices had each team member's disc profile showing. When questioning about this, we learned that, while they do not dig too deep on these in normal business operations, it is helpful to be reminded of each team member's personality prior to engaging in discussions. This once again speaks to the culture that has been created over the years.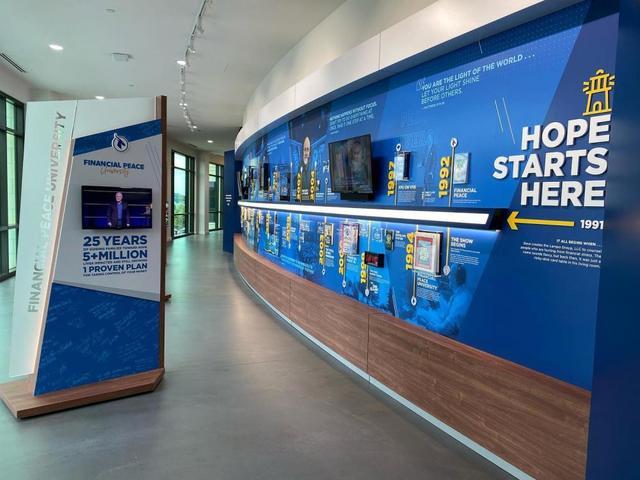 It was neat and inspiring to have various versions of their values shown throughout the walls and halls of the building as there was a continuous reminder of who we are and why we are here. It was so easy to see the things that the company stands for and for me it was very inspirational. We also learned that they do a weekly devotional as well as a weekly "all team" meeting. Wow, to have almost 1000 team members gather each week for their weekly meeting is just awesome!
Overall, when I think about all that we experienced, the two things that jumped out to me the most were company culture and a sense of togetherness