A question I often receive: What is better, Quartz or Granite?
Both are quite different and yet remarkably similar products. These are sleek, solid surfaces that enhance kitchens and bathrooms, and they are comparable in cost since they both have ranges of pricing depending on availability and colors. The main differences are in the product origin and the way they hold up to the test of time.
Quartz is a man-made product that can mimic granite and stone colors. This is possible by combining crushed quartz and or stone and then combining the material with a resin which is a man-made polymer to strengthen the surface, making it less porous and therefore less likely to stains, cracks, and bacteria.

Granite on the other hand is a natural quarried stone from the earth that is polished and has unique features and characteristics in every slab. No two slabs are alike, and many rare looks are created by using these one-of-a-kind slabs. Granite slabs are more porous and do require sealing and may have veins that can be prone to cracking. Both are incredibly beautiful options and will add a lasting value and aesthetic to your home.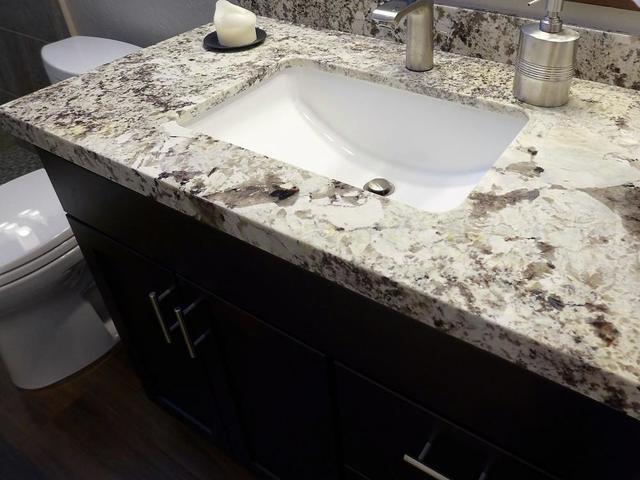 Cynthia Ghelfi
TraVek Design & Sales

Cambria® Natural Quartz Surfaces is the sponsor for TraVek's Remodeling Seminar on Tuesday, March 15. They will give a presentation on the various countertop surfaces, and the pros and cons, in order to help you make better-informed decisions on your countertop choice.
Seating is limited and registration is required. REGISTER NOW