What's the Best Backsplash Material?
Backsplashes too often, unfortunately, don't make it to the top of the priority list of homeowners when renovating their kitchens. Backsplashes serve both functional and aesthetic purposes. They enable homeowners to protect walls from grease, water, and foodstuffs while providing opportunities to make a unique design statement.
No one material is superior to other backsplash options. Material selection often depends on style preferences and ease of maintenance. Here are the pros and cons of different backsplash materials: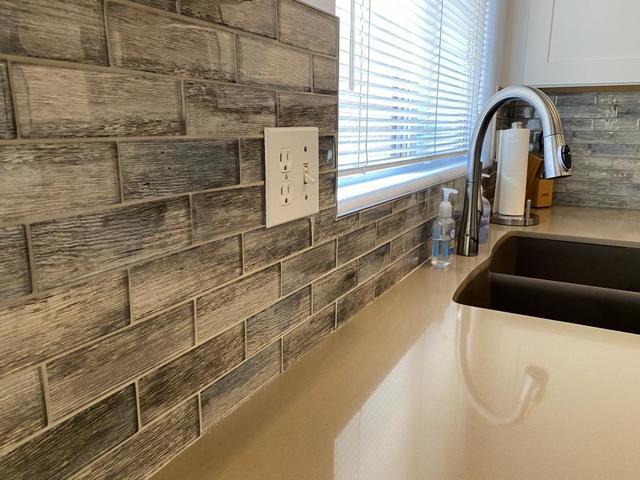 Glass (Slabs or Tile)
Pros:
Easy to clean
Resists heat and won't be damaged from cooking
Endless options – almost every color scheme, style, and design is available in glass
Customizable sizing
Enhances illumination because of glass' ability to reflect light
On-trend
Cons:
Can be costly
Glass mosaics may not have long-term staying or stylistic power
May not be perceived as novel or unique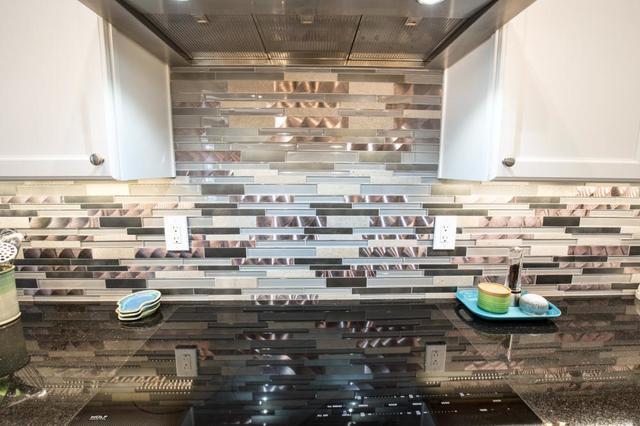 Natural Stone
Pros:
Timeless look
Unique – no two pieces of stone look the same
Cost-effective
Cons:
Requires more effort to clean
Some cleaning products could cause the stone to discolor
Stones are naturally porous, which causes them to absorb water and stains. Therefore, stone needs to be resealed every two to three years or more often depending on the amount of cooking in your kitchen.
What you see may not be what you get. Because no two pieces of stone are the same, the sample you see in the showroom will vary slightly from the stone that is shipped.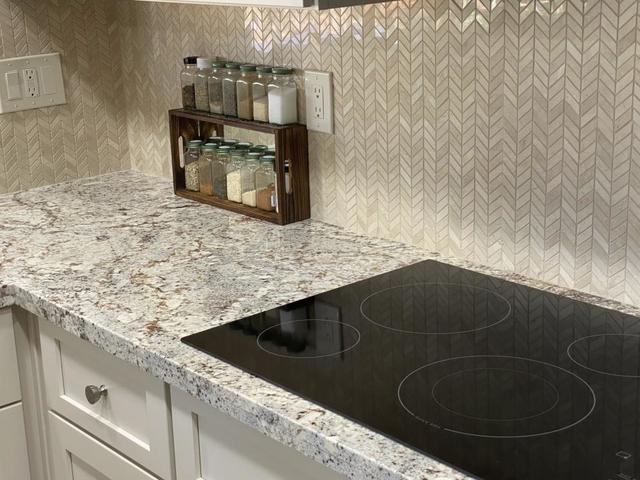 What backsplash would enhance the look, feel, and functionality of your new kitchen? Give us a call at 1-855-221-8286 to set up a consultation.