10-Day Kitchen Remodel in Chandler
Perhaps you are in your kitchen, enjoying a cup of coffee and reading up on the latest from TraVek and the cutting edge kitchen trends. Are you looking around at the outdated, Corian countertops and washed out cabinetry in the center or your home? Maybe you've been weighing the pros and cons of remodeling your kitchen. The biggest con for many is the time it will take to be without a kitchen. We get it. You can only eat takeout so many times!
The homeowner of the kitchen below had the same reservations about remodeling. She knew her kitchen needed a modern update, but didn't know how she could coordinate it with her work schedule, especially now while working from home.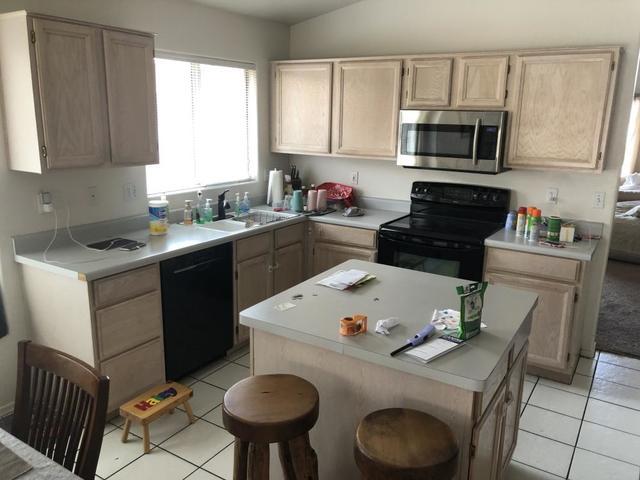 She didn't want to change the layout at all; it worked perfectly for her needs and cooking style. She just wanted to give it a fresh take with new cabinetry, countertops, and a fun backsplash.
With our 10-Day Kitchen program, we can take your kitchen from demo to completely updated in less than two weeks! The kitchen you see here was actually flipped in only eight days!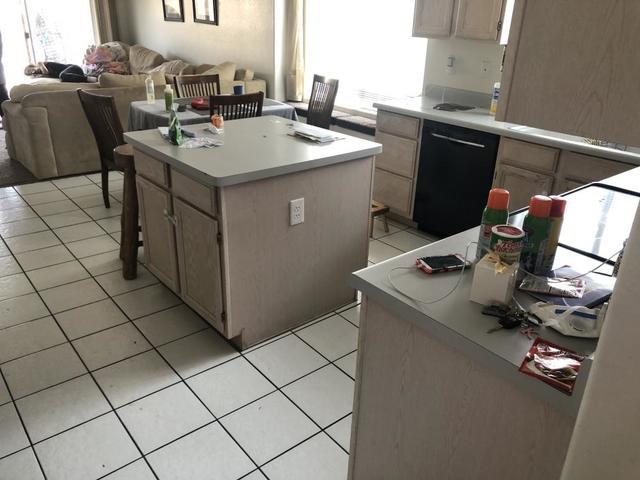 This is exactly the sort of project the TraVek 10-Day Kitchen was designed for! If you love your layout, but hate your outdated kitchen, let us help you brighten your space and provide you with a stylish, high quality kitchen in just 10-Days!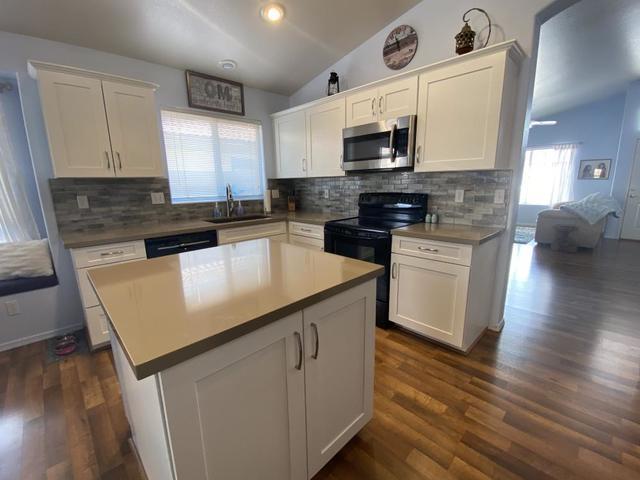 You won't be compromising on quality. The materials you see in this bright, welcoming kitchen are the same ones we can use in more major remodels. The cabinetry is Waypoint Maple in Painted Linen with the complementing Pental Quartz Oasis countertops.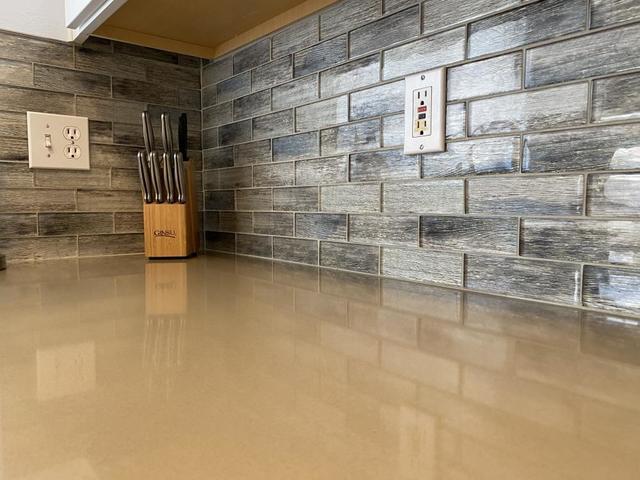 This gorgeous backsplash comes from the Cactus Stone Glass Mosaic Sierra series in Ponderosa. The way the light reflects off of the tiles creates new affects at every angle.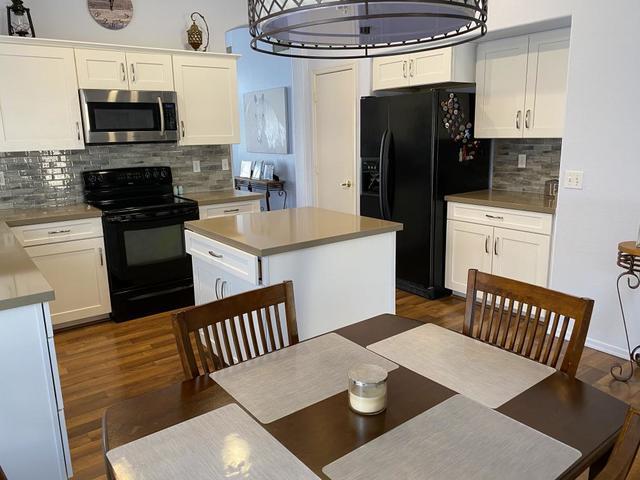 Call 1-855-221-8286 to set up a consultation and see if your kitchen qualifies to be our next 10-Day Kitchen.