Open Up Your Kitchen, Open Up Your Home
If the kitchen is the heart of the home, why do we so often build walls around that heart? It isn't an exageration to attribute the livelihood of the family to the kitchen. It quite literally feeds the day to day activities of each member! We know nothing bonds a family like food, so why do we limit that to the consumption and waste the connections that could grow through the preparation?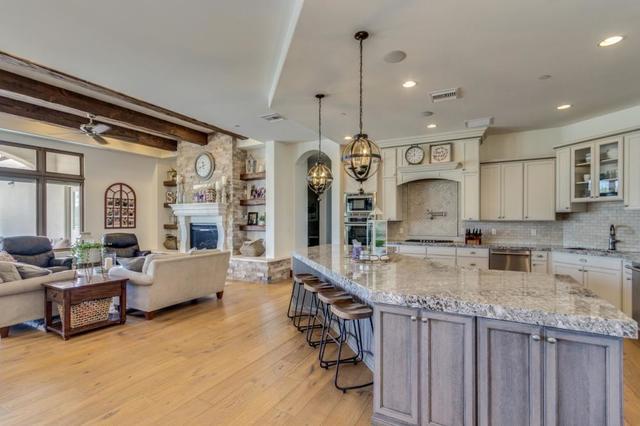 For many decades, as the kitchen evolved, floorplans continuously left the cook cut off from the rest of the household. How frustrating can it be for a cook to be sequestered at the work station while their family and friends play games and gather in the great room to watch football on Thanksgiving Day? It wasn't until the late 1980's and 1990's that the open concept kitchen was brought to reality. Homes were designed to flow from the kitchen to the great room and allow families greater community.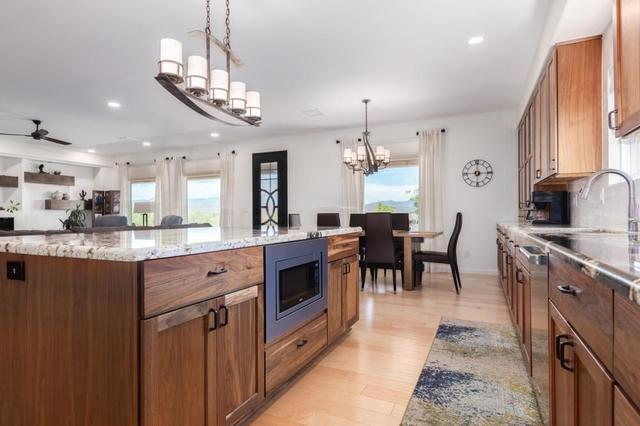 It is amazing how these designs have changed the way we entertain! No more cramped spaces where passing on cooking tips and tricks to your children feels too difficult with limited room to move. It was easy to feel claustrophobic and territorial in a closed off kitchen, but with the open concept kitchen, it really is a place for the whole family to feel welcome and involved!
If your home predates these newer floorplans, you may feel that a new home is your only option to have the open concept kitchen of your dreams. Not so! As daunting as it sounds, removing a wall and adjusting a floorplan is exactly the kind of work that TraVek is here for. Your dream kitchen is possible! Below you will see some Before and After photos of just such a project.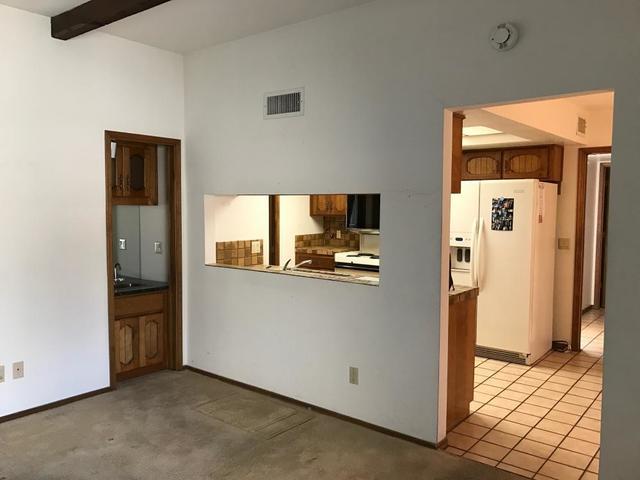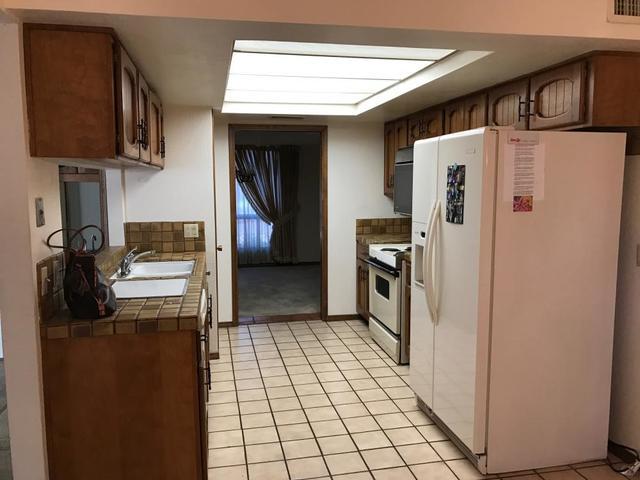 This small, galley kitchen had limited cabinetry and counter space while being shut off in its own little world. It also only had the outdated overhead flourescent lighting and not much opportunity for natural lighting to reach.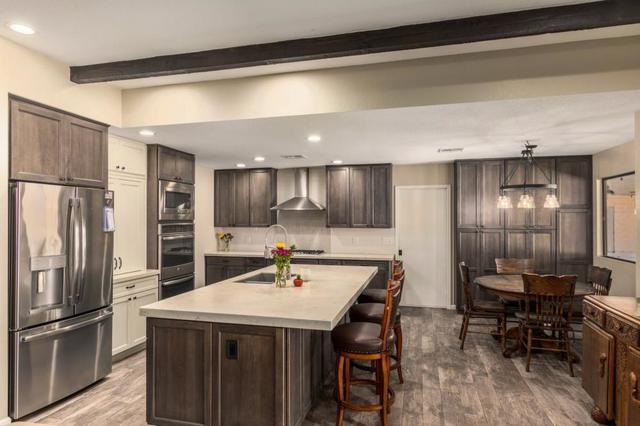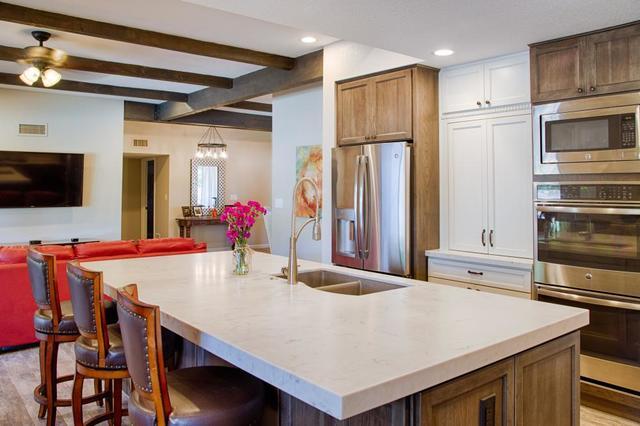 It is hard to believe this is the same home! Our Designers love to dream about the possibilities with you! They can help you see your kitchen space for all it can be. Call 1-855-221-8286 to set up a free, in-home consultation today!