Kitchen Trends for 2020 (from House Beautiful)
All credits on the following article and pictures belong to House Beautiful by Senior Features Editor, Emma Bazilian.
With the 2010s having reached their end, designers are ready to close the books on a decade's worth of all-white, open-concept, subway-tiled kitchens. So what can we expect from the kitchen of 2020? We asked a few pros to share their predictions for the kitchen trends that are poised to rise to the top, from must-have hues (hint: aqua is back) and materials (metal, anyone?) to out-of-the-box features (including one that your dog will love). Read on to find out more about what's in store!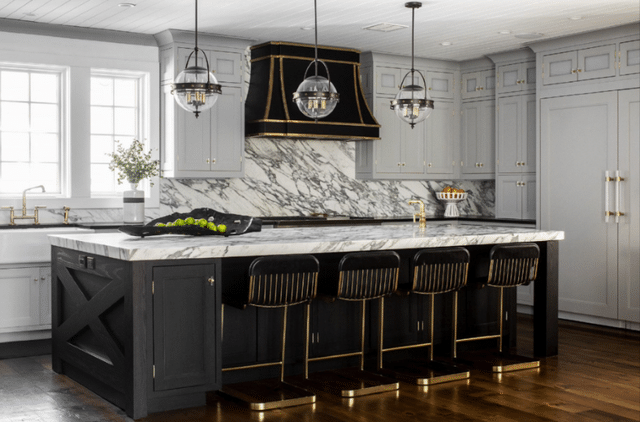 Calacatta Marble
Carrara's showier sibling, calacatta marble has stronger, more pronounced veining that lends a bold, graphic appeal. "In both warm and cool tones, I expect it to outshine carrara this year," says Karen B. Wolf. "It's the perfect transition material for the home owner that can't quite digest that brown is actually a stunning color theme!"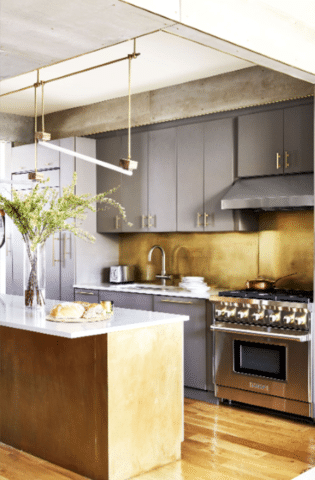 Unconventional Materials
The tail end of the 2010s saw more homeowners experimenting with out-of-the-ordinary kitchen materials—and we can expect to see a lot more this decade, predicts Alison Pickart. Think leather-wrapped cabinets or brass sheets applied to countertops and backsplashes (like this kitchen designed by architect Asa Barak)—"I even saw a hair-on-hide counter at KBIS!" Pickart says.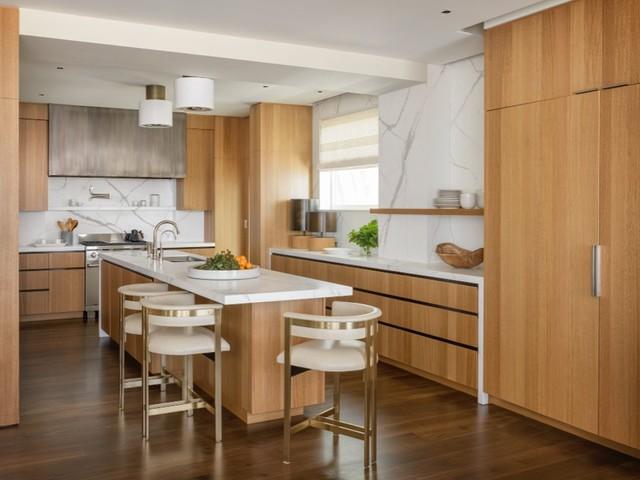 Sleek Simplicity
The best way to let those elements stand out? Keep everything else simple, says Pickart. "For 2020, simplicity will be key," she says. "Flat-paneled millwork with minimal detailing and fuss is the best way to let unique cabinetry materials really shine."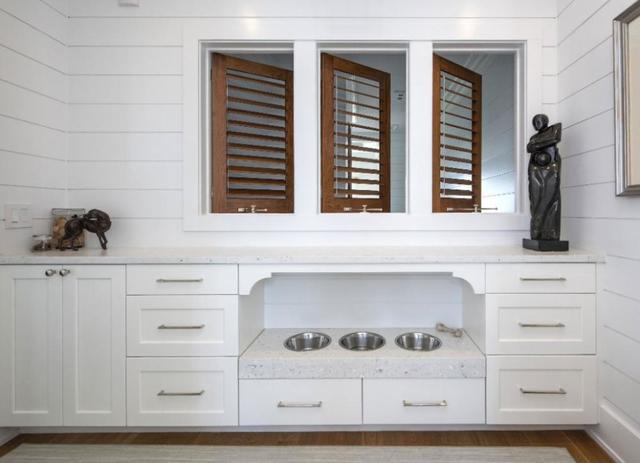 Yep, you read that right. Doggie cantinas—areas specifically designed for feeding man's best friend—will be the pet-focused trend of 2020, says Cathy Maready of Elephant Ears Design. "Our pets can make a mess in our kitchens, but that's where they tend to hang out with us and share our lives! Use alcoves under your kitchen cabinets to house dog bowls and food, as well as treats and leashes."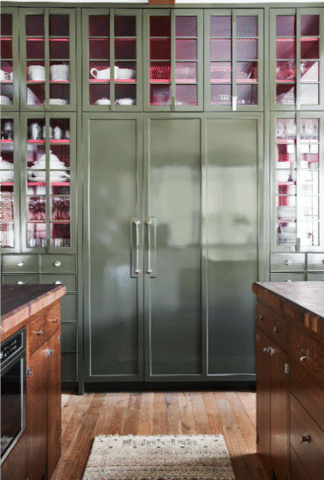 Going Green
Pros like Tyler Hill of Mitchell Hill in Charleston are going green in more ways than one. "Designers and clients have a respect for the environment that wasn't as strong a decade ago, which means sustainable materials will be more important than ever," he explains. The color itself is trending, too: "Expect to see various shades of green cabinetry and green stone used in new and interesting ways," he adds. (Need some inspo? See more of this serene green kitchen designed by Alice Lane Interior Design.)
Want to see more? CLICK HERE.