Proper planning is important
Think about your renovation project through from start to finish. Careful planning of your home improvement projects will enable you to update your home, increase the value of your investment and customize your living space all for a lot less than the cost of a new home.
Look over your property carefully.
What repairs are needed?
What improvements would you like to make?
Think ahead and determine your future needs.
Professional remodeling contractors can help you in your planning by outlining options and discussing the improvements you can make within your budget. Be sure to review your homeowner's insurance policy and make adjustments for the added value of the work being done.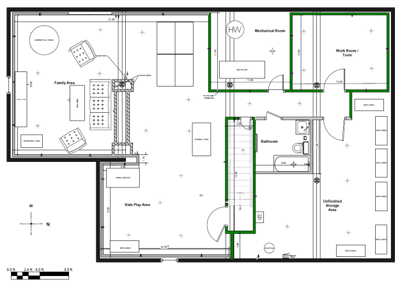 Think About Design and Function
Design and function should be foremost in your mind if you're thinking of adding a room or converting an existing room.
When planning a larger, more complicated project, give thought to details such as:
intended use of the space
flow of the space
where you want electrical outlets
telephone jacks and cable hook-ups located
the type of lighting required
your current and future storage needs
and whether you want to include luxury items
These details will enable your home improvement to better suit your needs and your lifestyle. A professional remodeling contractor or design service should be consulted about design and function of any remodeling project. He or she can also help you with time and money-saving hints.
(Taken from nari.org)
TraVek is a NARI-Accredited Remodeling contractor, and is able to help you answer the questions you have in regards to redesigning and/or remodeling your home. Join us Tuesday, June 11 at 6:30 p.m. for a Remodeling Seminar that is good for anyone who is considering remodeling to attend!